We are a science-driven CDMO for protein expression services. We provide high-quality CHO and HEK protein from transient & stable expression, upstream & downstream processing services, stable cell line generation, recombinant protein production, cGMP master cell banking and VLP production.
NEWS
Transient Gene Expression for Rapid Protein Supply is the topic of an upcoming Special Issue in Processes, an open access journal of chemical and biological process engineering.
Research in this field aims to reduce the cost and time needed to produce proteins of value for academia and industry. In view of this, Dr. Florian Wurm and Dr. Martin Jordan of Merck Biopharma in Switzerland have agreed to be guest editors.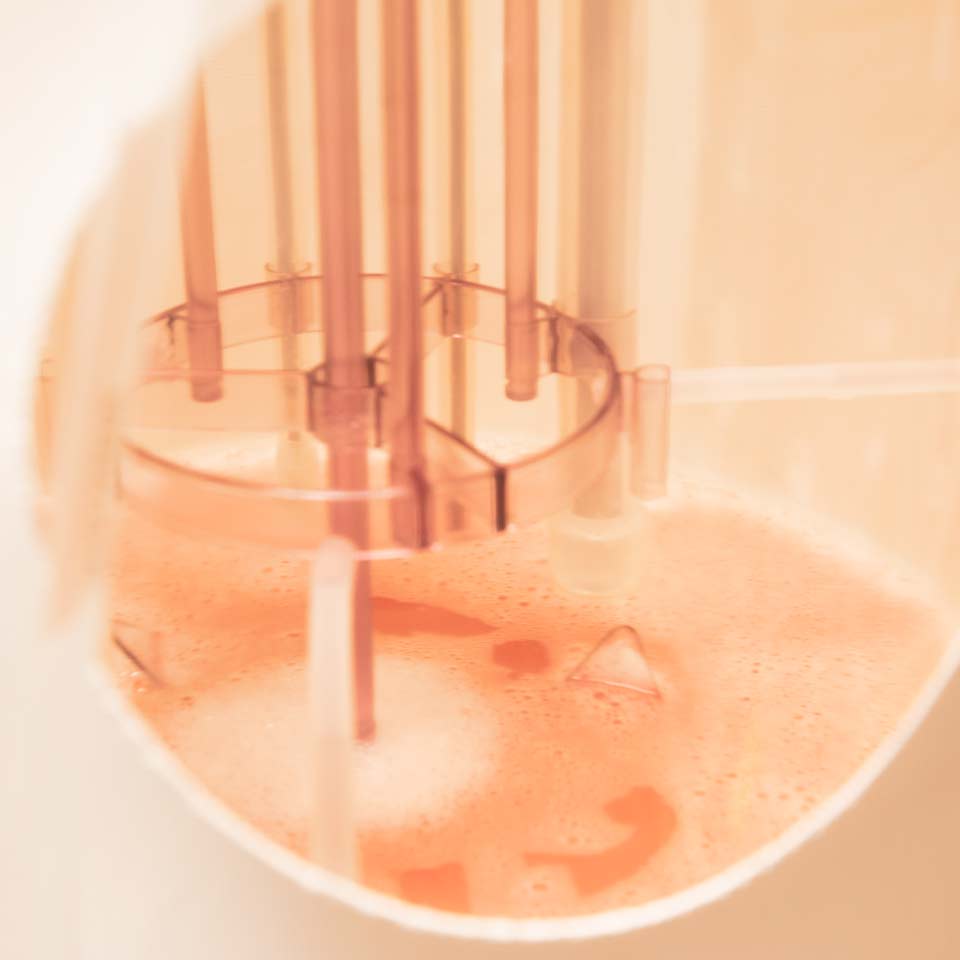 EVENT 20-22 MARCH 2018
Prof. F. Wurm provided a keynote lecture: CHO: Optimizing Cell Culture Technologies for Manufacturing of Recombinant Proteins – Past, Presence and Future at the Bioprocessing Summit Europe conference in Lisbon on March 20th.
Dr. Maria Wurm, CEO of ExcellGene provided a seminar on Bioreactor-Based Optimization and Scale-up Issues for Large Scale Manufacture with Suspension Cultures of Animal Cells, on March 22.
NEWS
In an article written in November 2017 by Dr. Angelo DePalma in Genetic Engineering and Biotechnology News (GEN), ExcellGene and Prof. F. Wurm were referred to discussing the benefits of better media and feeds as the main driver for the higher yields from CHO cells and the processes developed for large scale manufacturing. This conclusion is based on more than 3 decades of observation and analysis of CHO cells for manufacturing purposes…
From DNA to cell to purified protein product.
We cover the value chain from DNA construction & transfection, to scalable process development for CHO and HEK, to VLP production and rapid protein production for large-scale manufacturing. Our cGMP compliant facility enables the generation of Master Cell Banks (MCB) and Master Working Banks (MWB).
ExcellGene™ technologies are the most advanced for rapid production of recombinant proteins or virus vectors – transient or stable.
Fine-tuning of media and process conditions for high yield, parameters for virus or protein.
A uniquely science-driven CDMO
Since 2001, ExcellGene has developed proprietary technologies and know-how that are key for the delivery of its clients' projects on a timely manner and with a high degree of customization.
Some are also available to license.
Worldwide biotech clients
Our science-based approaches provide some of the fastest and most reliable results in the biotech industry. We have served over a hundred clients, including 6 of the top 10 firms in the biotechnology industry.
Biotech

47%

Big pharma

25%

Academic

10%

Other

18%
Ready to kickstart your projects?
©ExcellGene S.A., Route de l'Ile-aux-Bois 1A, 1870 Monthey, Switzerland.