Cell line development, Upstream, Downstream & more
From DNA to cell, to purified protein product
Our services in stable cell line development and recombinant protein manufacturing cover the value chain – from DNA construction and transfection to CHO and HEK process development, to large-scale protein production. Our cGMP compliant facility enables the generation of Master Cell Banks and Master Working Banks (MCB, MWB).
We know what we're doing. Since 2001, our science-based approaches provide some of the fastest and most reliable results in the biotech industry. We have served over a hundred clients, including 6 of the top 10 firms in the biotechnology industry.
Cell line and process development
From DNA to high-yielding clonal population or highly productive process for protein or virus vector.
What we do
Protein variant optimization by transient gene expression
Upstream and Downstream Process Development
Stable cGMP ready cell line within 12 months
Increase in product titer up to 10 fold
Media and feed optimizations
Customized medium development for target molecule
Thorough analytics and follow up USP/DSP
AAV/Adenovirus vector production and optimization
Learn more
ExcellGene's expertise in Upstream process development is defined by years of work with thousands of proteins. We work with many mammalian cell lines including CHO, HEK-293, SP2.0 and NSO. Through decades of research on CHO cell lines and our continuing science-driven focus, ExcellGene consistently produces the most stable and high-yielding mammalian expression systems in the biotech industry.
Cell line development – a stable, high-yielding cell line within 12 months. An ExcellGene cell host has never failed a stability test. Bulletproof clonality.
Cell line optimization – typically, 10x increases in titer.
Extensive media and feed screening – up to 40 media and 20 feed types in parallel. We also develop customer-owned media and feed formulations.
Thorough analytics – throughout Upstream and Downstream processing.
A dedicated project leader with years of experience will guide the efforts for your project.
Rapid protein production
Rapid production in weeks from the 1mL to 40L scale in stirred bioreactors or up to 200L in Orbshake bioreactors (1mg-100g)
What we do
Fast, reliable protein production
Research & development-grade
Feasability studies
High-throughput screening of protein variants
Toxmaterial (10-100g)
Research materials for animal studies
Delivery of your protein/virus within 4 weeks
Learn more
We provide fast, reliable protein production services.
Our proprietary CHOExpress™ and HEKExpress-293™ cells have been optimized for rapid growth, efficient DNA uptake, high protein expression and high density in suspension cultures (>30 million cells/mL).
Upon protein sequence receipt, we perform vector and DNA sequence optimization to obtain high titers after transfections. 
In addition, our CHOExpress™ expression system allows screening of protein variants in record time: up to 1000 protein variants tested in parallel and up to 80µg per protein generated.
The bottom line: extremely rapid production from the 1mL to 40L scale, and the delivery of your product within 4 weeks after vector availability.
VLP Production
From DNA to high yielding Adeno-Associated Virus (AAV), Lentivirus or Adenovirus vector production (VLP)
What we do
Construction of suitable expression vectors
Use of a fully characterized, suspension adapted (ACF) HEK cell line 
Transient transfections of vector cocktails for optimal virus vectors (Virus-Like Particle; VLP) production, baculo virus-free.
Process and medium optimization for scale up and production
Delivery of a ready-to-go cGMP process including host cells, vectors, media and process conditions.
Master cell banks and working cell banks (MCB/WCB) of
Up to 500 vials each can be prepared,
of vials with >10 million cells
with >95% post-thaw viability
Our flexible cGMP facility allows banking of cell cultures for any client to use an immortalized cell line for protein production and more. Our mammalian cell bank GMP manufacturing service is taking place in one cGMP-compliant manufacturing suite and a dedicated storage suite of finished products at lower than -70°C.
The products are tested by qualified testing vendors for characterization assays according ICH guidelines, adopted by regulatory bodies of the European Union, Japan and USA, and are released under a standard pharmaceutical quality system pursuant to Swiss Agency for Therapeutic Products regulations and to the PIC/S guide to Good Manufacturing Practice for Medicinal Products.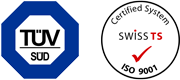 Ready to kickstart your projects?
©ExcellGene S.A., Route de l'Ile-aux-Bois 1A, 1870 Monthey, Switzerland.